ONE WEEK WITH HER NOVEL PDF
---
A book is a powerful external force that can change everything about who by guests on The BiggerPockets Podcast that I co-host each week. Add PDF to cart You could do it in a week, or take more time if you like. My method really works: check out the books my clients have. One Week Girlfriend A Novel One Week Girlfriend Quartet general relationship ecogenenergy.info - k5 m - girlfriend must acquire and incorporate into her uni/uma us-um 2 1 2 1 the great expanse hilltop hoods.
| | |
| --- | --- |
| Author: | GREGORIO CASPARIAN |
| Language: | English, Spanish, Japanese |
| Country: | Jordan |
| Genre: | Academic & Education |
| Pages: | 496 |
| Published (Last): | 18.08.2016 |
| ISBN: | 683-4-32669-867-1 |
| ePub File Size: | 18.77 MB |
| PDF File Size: | 10.23 MB |
| Distribution: | Free* [*Regsitration Required] |
| Downloads: | 28033 |
| Uploaded by: | WANETTA |
alongside the book, and within six months, it became one of the top 1, blogs in . into high-income hour-per-week jobs, and 15–30 years of soul-crushing . Melting Carb Swap By Jorge Cruise KINDLE PDF EBOOK EPUB. Get Instant Access to The Aging Cure: Reverse 10 Years In One Week With. Disclaimer: This book is designed to provide accurate and reliable information on the subject of The One Week Budget will show you how to successfully man-.
You learn that everyone else out there is a me, as well. Empathy is a tool for building people into groups, for allowing us to function as more than self-obsessed individuals. Things can be different. I was in China in , at the first party-approved science fiction and fantasy convention in Chinese history. And at one point I took a top official aside and asked him Why?
SF had been disapproved of for a long time. What had changed? The Chinese were brilliant at making things if other people brought them the plans. But they did not innovate and they did not invent. They did not imagine. So they sent a delegation to the US, to Apple, to Microsoft, to Google, and they asked the people there who were inventing the future about themselves. And they found that all of them had read science fiction when they were boys or girls. Fiction can show you a different world.
Discontent is a good thing: discontented people can modify and improve their worlds, leave them better, leave them different. And escapist fiction is just that: fiction that opens a door, shows the sunlight outside, gives you a place to go where you are in control, are with people you want to be with and books are real places, make no mistake about that ; and more importantly, during your escape, books can also give you knowledge about the world and your predicament, give you weapons, give you armour: real things you can take back into your prison.
Skills and knowledge and tools you can use to escape for real. As JRR Tolkien reminded us, the only people who inveigh against escape are jailers. And to give them nowhere to read those books.
I was lucky. I had an excellent local library growing up.
Neil Gaiman: Why our future depends on libraries, reading and daydreaming
They were good librarians. They liked books and they liked the books being read. They taught me how to order books from other libraries on inter-library loans. They had no snobbery about anything I read. They just seemed to like that there was this wide-eyed little boy who loved to read, and would talk to me about the books I was reading, they would find me other books in a series, they would help.
They treated me as another reader — nothing less or more — which meant they treated me with respect. I was not used to being treated with respect as an eight-year-old. But libraries are about freedom. Freedom to read, freedom of ideas, freedom of communication. They are about education which is not a process that finishes the day we leave school or university , about entertainment, about making safe spaces, and about access to information.
I worry that here in the 21st century people misunderstand what libraries are and the purpose of them. If you perceive a library as a shelf of books, it may seem antiquated or outdated in a world in which most, but not all, books in print exist digitally.
But that is to miss the point fundamentally. I think it has to do with nature of information. Information has value, and the right information has enormous value.
'Big Sky' by Kate Atkinson, published by Doubleday: £20, Amazon
For all of human history, we have lived in a time of information scarcity, and having the needed information was always important, and always worth something: when to plant crops, where to find things, maps and histories and stories — they were always good for a meal and company. Information was a valuable thing, and those who had it or could obtain it could charge for that service.
According to Eric Schmidt of Google, every two days now the human race creates as much information as we did from the dawn of civilisation until The challenge becomes, not finding that scarce plant growing in the desert, but finding a specific plant growing in a jungle.
We are going to need help navigating that information to find the thing we actually need. Photograph: Alamy Libraries are places that people go to for information. Books are only the tip of the information iceberg: they are there, and libraries can provide you freely and legally with books. More children are borrowing books from libraries than ever before — books of all kinds: paper and digital and audio.
But libraries are also, for example, places that people, who may not have computers, who may not have internet connections, can go online without paying anything: hugely important when the way you find out about jobs, apply for jobs or apply for benefits is increasingly migrating exclusively online.
Librarians can help these people navigate that world. I do not believe that all books will or should migrate onto screens: as Douglas Adams once pointed out to me, more than 20 years before the Kindle turned up, a physical book is like a shark.
Sharks are old: there were sharks in the ocean before the dinosaurs. And the reason there are still sharks around is that sharks are better at being sharks than anything else is. Physical books are tough, hard to destroy, bath-resistant, solar-operated, feel good in your hand: they are good at being books, and there will always be a place for them. They belong in libraries, just as libraries have already become places you can go to get access to ebooks, and audiobooks and DVDs and web content.
A library is a place that is a repository of information and gives every citizen equal access to it. That includes health information. And mental health information. What the libraries of the future will be like is something we should be imagining now. Literacy is more important than ever it was, in this world of text and email, a world of written information. We need to read and write, we need global citizens who can read comfortably, comprehend what they are reading, understand nuance, and make themselves understood.
Libraries really are the gates to the future. So it is unfortunate that, round the world, we observe local authorities seizing the opportunity to close libraries as an easy way to save money, without realising that they are stealing from the future to pay for today. They are closing the gates that should be open. Or to put it another way, our children and our grandchildren are less literate and less numerate than we are. They are less able to navigate the world, to understand it to solve problems.
They can be more easily lied to and misled, will be less able to change the world in which they find themselves, be less employable. All of these things.
How to write a book in a week
And as a country, England will fall behind other developed nations because it will lack a skilled workforce. Books are the way that we communicate with the dead. The way that we learn lessons from those who are no longer with us, that humanity has built on itself, progressed, made knowledge incremental rather than something that has to be relearned, over and over.
There are tales that are older than most countries, tales that have long outlasted the cultures and the buildings in which they were first told. I think we have responsibilities to the future. Responsibilities and obligations to children, to the adults those children will become, to the world they will find themselves inhabiting. All of us — as readers, as writers, as citizens — have obligations.
I believe we have an obligation to read for pleasure, in private and in public places. I've been commissioned to write a short story on fear and I'll be setting it under the sea at the sunken city, amongst the dead … The British Museum has now featured in several of my books. It's a fantastic place and highly recommended if you visit London.
In the next few weeks, I'll be working on a screenplay adaptation of Deviance , and also writing this short story. I'm just back from 2 weeks in southern Spain, a much needed rest after the launch of Destroyer of Worlds. We had a few days relaxing in Malaga and then a week's walking in the Alpujarras, south of the Sierra Nevada mountains as I am in training for km walk in July , then a few days in Granada, the capital of the old Moorish kingdom. You can see all the pictures here on Flickr. I've already written about Granada and Cordoba in Gates of Hell , as I have been before, but it was good to visit with new eyes.
I am always fascinated by Spanish Catholic churches and the graphic depictions of martyrdom that form part of the altars. I've also been reading a lot — books on eschatology the end of the world , both religious and scientific, as well as a history of Babylon.
I have pages of notes that will eventually turn into a book. Destroyer of Worlds is out today in ebook and print editions. A launch day is always a roller-coaster and I am always thrilled to see the first reviews coming in. The core idea for this book started way back in when I visited India for the first time and saw a statue of Shiva Nataraja in Delhi Museum. Sometimes a story takes a while to emerge … but I'm thrilled this one is finally here.
We have a video this time — click here to see it on YouTube. I was back in London for the Book Fair this week, which was a whirlwind of speaking and industry meetings.
To be honest, for a travel junkie, I am a little over hotels! I only got back from Austin a few days before heading off again … but hey, I loved being in London!
You can find pics from the trip on the Facebook page. The image left is Southwark Cathedral and the Shard, both of which appear in Deviance , with a modern statue of a Roman soldier in the foreground, a nod to the original roots of the area.
I haven't done much writing, but I have been reading. I also found some cool books coming later this year at the Book Fair — Jerusalem by Alan Moore and a hardback version of Atlas Obscura , which gives me a lot of ideas for my books! I'm in Austin, Texas for a writer's conference but also getting some tourism in. His book, The Source , is one of my favorites and still inspires my love of Israel. It was gloriously sunny and I ended up walking for almost 20km around the city, taking photos of the great street art.
You can see all the pics here. It was my birthday last week and we went back to London to see some friends. I think the addiction of the big city has finally worn off, and I am really enjoying living in a place where I can get some solitude. I'm in training for the Race to the Stones, and have been doing some big walks along the canal. Here's a glimpse of some recent sun … spring has arrived … I'm heading to Austin, Texas over Easter for a conference so I'll post some pics there in the next few weeks.
Just back from a weekend in Edinburgh.
I'm starting research on a new trilogy based on Pagan England. Lots of fun!
Discover books you'll love
I'm waiting to get Destroyer of Worlds back from my editor and then will get that ready for release. Also exciting, Risen Gods is now available on audio, and the narrator did a great job with the Maori pronunciation! A little late on this as I'm sick again, which is a pain! But last week was great as I finished the first draft of Destroyer of Worlds and also attended a 2 day workshop in London on adapting novels to screenplays. So my first screenplay will either be Deviance or One Day in Budapest.
Into editing this week for Destroyer. Almost finished the first draft of Destroyer of Worlds , and this week I wrote a scene in Fort Kochi, down in Kerala, where one of the oldest population of Jews in India live.
They also have these amazing triangular fishing nets as pic left. We cycled around that area in and visited the synagogue which makes an appearance in the book.
I'll have the draft done by the end of next week and will then start the edits. I've been listening to some Sanskrit chanting of the Rig Veda as I write, which is strangely relaxing.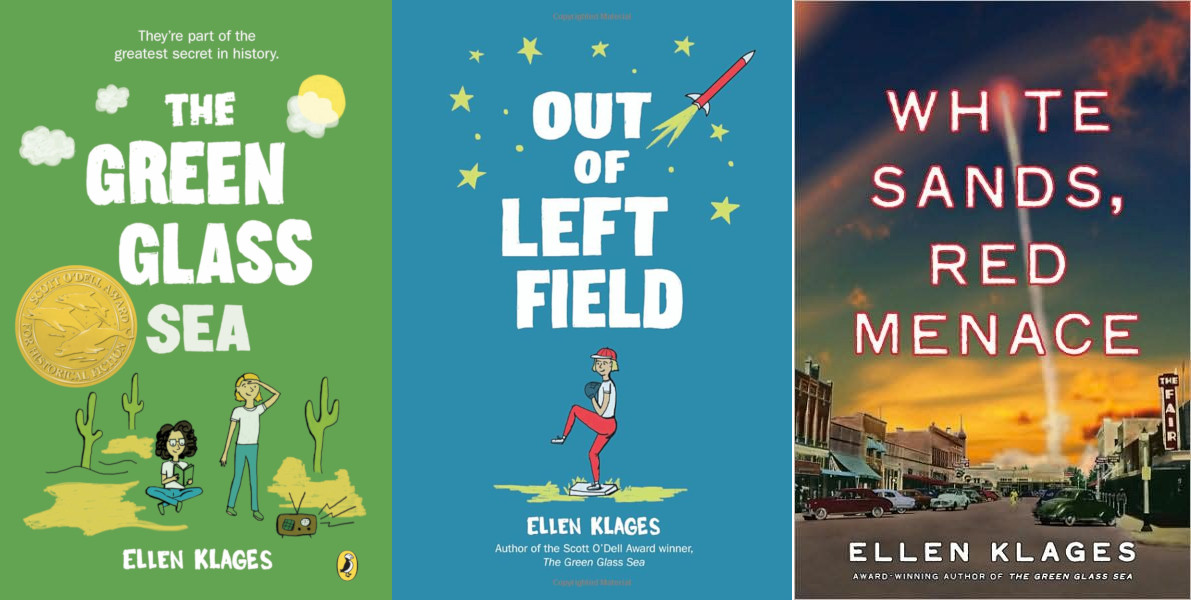 I've also been reading a personal memoir of India, In the Land of Shiva by James O'Hara , which has given me a lot of great local descriptions.
I'm back into writing hard on Destroyer of Worlds although I'm still trying to shake off a night cough … and it's still raining! There are hints of spring in the early crocuses and daffodils but it's too early for warmth.
I've written a scene at the Taj Mahal this week, a place I visited back in and I found my old diaries and used some of my descriptions from back then in the story. But what happens when the bells can't be rung … I've actually had a story whirling around about English occult things so perhaps that will be next on the list after Destroyer …. It's freezing cold and raining in Bath, and I've been ill this week.
Still ill with a fuzzy head so I haven't written very much. Although I did write a scene set in the Ellora Caves, which are amazing! Both excellent. I'm deep into writing Destroyer of Worlds now, at 21, words and I've been researching Mumbai and Goa on the west coast of India for some of the settings. I haven't been to either place but I really want to just jump on a plane and go there now! You can find the latest Pinterest images here , which is where I store my inspiration as I write.
This has been my first week writing with dictation and it's gone a lot better than expected, although I look like a crazy person walking around the park talking to myself! I have 10, words done on Destroyer of Worlds and the cover is being done as I write this.
My aim is to get fitter as I write in , so I'm pleased with progress so far. I also put out an audio with transcript about my creative process. It's still really warm, with crocuses, daffodils and snowdrops out in the park near my house in Bath — very early spring. The house left is in the park where I walk. It's an FBI thriller with supernatural twist. Just returned from Prague after a quick break in between Christmas and New Year.
It was great to finally see it in person after researching online for that book. You can see lots of photos here. It's really mild here in Bath so we've been doing some walking, along the canal and up into the hills around the city. Any excuse for a roast dinner and a pinot noir afterwards! I also discovered that Charles Dickens lived just around the corner from me back in Although I've been to India twice before — once in the north around Delhi, Agra, Varanasi and once to the south west through Karnataka and Kerala — my history knowledge is patchy and I'm also immersing myself in Hindu gods and mythology.
I love to start my books with real places and real culture and religion and then spin the story off from there. I find the story in the research and this deep dive is one of my favorite bits of writing.
I've just finished James Rollins' Bone Labyrinth — he is one of my favorite writers, blending science and action adventure. This one wasn't one of my favorites, but still a good read. I'm in one of those thinking phases where plot are ideas are swirling around. I'm waiting for that moment when it bubbles over so much that I have to write it all down! I sent my short story in for the Stephen King competition.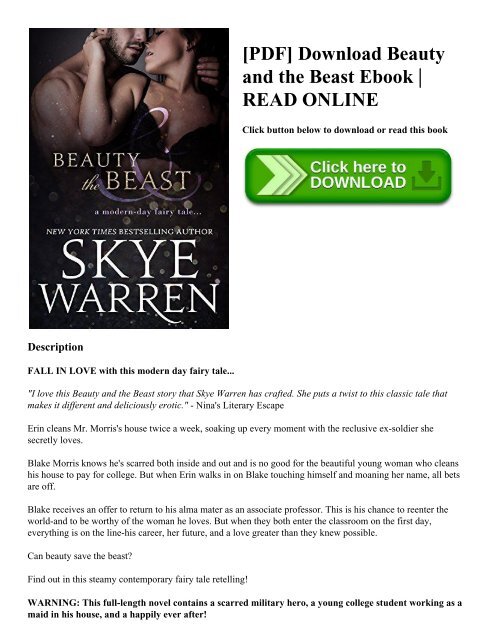 It's over by end Jan, so I can share the story after that. I've been once before, years ago, and it's one of those places that sticks in your mind.
I'm looking forward to doing some research for Destroyer of Worlds and of course, I'll post my photos. I've been reading some old Daniel Easterman books this week, including The Seventh Sanctuary — the author now writes as Jonathan Aycliffe and I just finished The Talisman , which features a Babylonian statue of a horned god that is transported back to the British Museum … Super reading if you enjoy some archaeology and ancient religion in your thrillers!
Risen Gods is out now and I'm pleased with the initial reviews. I've written the first draft of the short story for the Stephen King competition. It's inspired by the Christmas market over the pagan spring of the Celtic goddess Aquae Sulis and right next to the medieval Abbey in Bath.
It also features this angel , which crawls down the front of the abbey in quite a demonic fashion! I'll get it through some edits next week and then submit it. As it's in a competition, I can't publish it myself until that's over. I also started writing down some initial ideas for Destroyer of Worlds , researching some cool places for settings and starting on the first scene plotting.
I'm finishing the final edits and design on Risen Gods , a dark fantasy thriller, to be published 1 Dec. I went to the Bath Abbey today and took some pictures in preparation for a short story I am starting next week, to be submitted to a competition in the UK Guardian, judged by Stephen King, my writing hero! Click here to see the pics on Flickr. I'll update this page every few months, so you know what I'm working on right now.
An occult secret. The power to raise the dead. The story opens as an archaeologist scuba diver descends to a sunken city off the coast of Egypt in search of the statue of an ancient goddess … 7 September I've just got back from the Dolomites in northern Italy, where we had a walking holiday in the mountains. Some of the images on my Map Pinterest board 12 June I've finally started writing my new series, working title Map Book 1.
Here's a wintery Bath shot from my regular walk along the canal. Now I live in the west country of England, I feel the pull of the area to that type of writing … 3 June This week I went to an exhibition on the Sunken Cities of Egypt at the British Museum , which was fantastic! Penn at Taj Mahal I'm back into writing hard on Destroyer of Worlds although I'm still trying to shake off a night cough … and it's still raining!
But what happens when the bells can't be rung … I've actually had a story whirling around about English occult things so perhaps that will be next on the list after Destroyer … 22 Jan It's freezing cold and raining in Bath, and I've been ill this week. Writing … and drinking much coffee … 20 Nov I'm finishing the final edits and design on Risen Gods , a dark fantasy thriller, to be published 1 Dec. All rights reserved. Love Audiobooks? Looking for something specific? Thanks for visiting my site!
I hope you find it interesting! Your privacy is important to me. Read the privacy policy here. Read the Cookie policy here. I hope you find the site useful! Thanks - Joanna.A step-by-step phonics programme to support reading. So my first screenplay will either be Deviance or One Day in Budapest. According to Eric Schmidt of Google, every two days now the human race creates as much information as we did from the dawn of civilisation until As I write, I'm collecting ideas and images in Pinterest.
My aim is to get fitter as I write in , so I'm pleased with progress so far. It was amazing but also very painful! Carpe Diem!! Set up as a contest, the only requirement for winning is fulfillment of a word count which your kid will choose at the beginning, depending on age and writing level.
In addition to showing that it can be done, they provide step by step instructions for how to do this that are incredibly actionable.
---